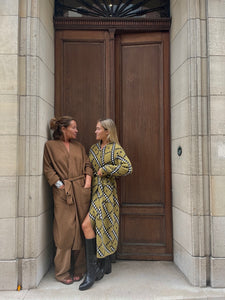 About us
Designer
Annick Van De Weghe always gets inspired by her travels to make new things. A
few years ago she was stunned by South African Lesotho-blankets which led to
the MANTA collection. Thanks to the colorful, one of a kind signature coats,
the ADVW brand took off.  Annick keeps
travelling the world, sourcing exquisite textiles and interesting artifacts.
Together with her daughter Romée she builds the AVDW universe on beauty. It's
now yours to discover, in our webshop or on your own travels in shops around
the world. Each ADVW piece is unique, made from exclusive materials and
handcrafted in our ateliers in Belgium and Italy.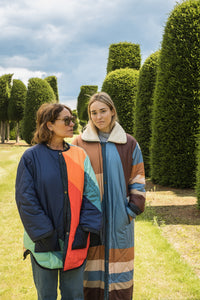 "None of us, including me, ever do great things. But we can all do small things, with great love, and together we can do something wonderful."